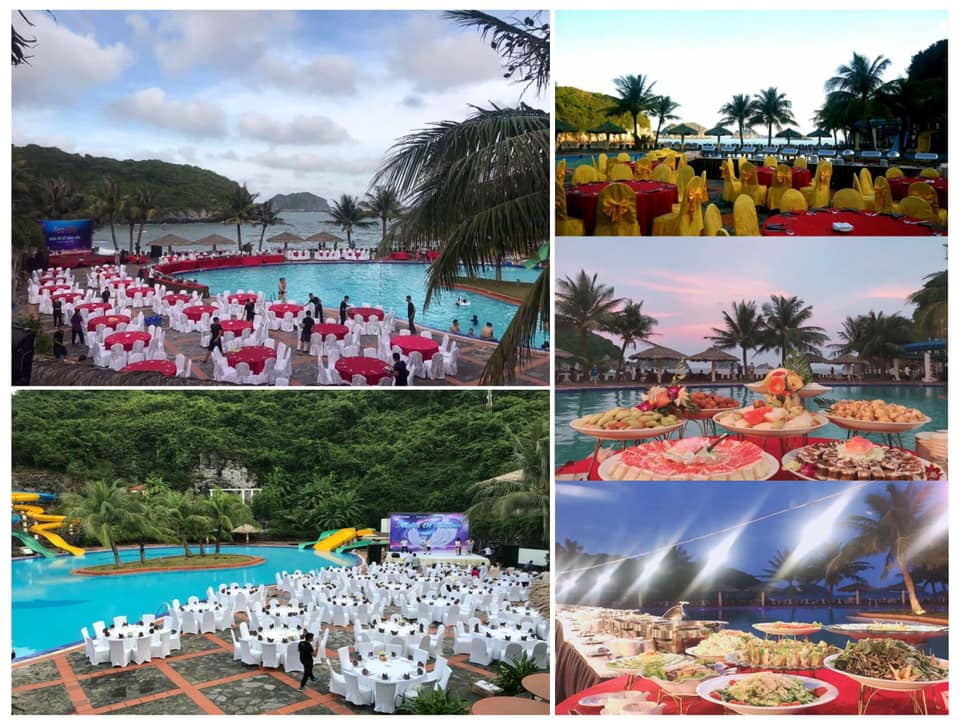 Enjoy the Natural Beauty of Nature
Our outdoor venues are one of the favorites with guests. Leave an impression that will lasts. Located on the 4th floor of the hotel next to Prompt Restaurant. This beautiful outdoor swimming pool overlooking the sunset views of the ocean serves as a perfect venue for casual private poolside BBQ dinner events, cocktails and wedding signing ceremonies.
Our "Big Pool Outdoor" is one of our unique venue locations. It is the most ideal resort real-estate for events, shows dinners, and celebrations. In here, the buffet line can be elegantly arranged along with the pool so you can freely walk around and enjoy the food. The underwater Rainbow LED system makes this area more magical in night. With spacious open space, the swimming pool area can accommodate a maximum of 700 guests with state-of-the-art lighting and audio-visual system.
Excellent place to stay, has a small private beach. Great food and friendly staff.