Parties on the Terrace elegantly blends the two distinct regions for a chic, old-world glamour with a fresh, outdoor feel. The venue was inspired by the owners' love of the outdoors and natural beauty of the ocean view.
Our patio is perfect for outdoor BBQ functions or get-togethers. It is equipped with a small stage and sound system/karaoke system for outdoor entertainment or presentations. The Terrace seats about 60-80 and patio umbrellas can be provided. In here, the cool breeze of coconut green trees carries salty taste from the sea will blow your stresses away and refresh your soul.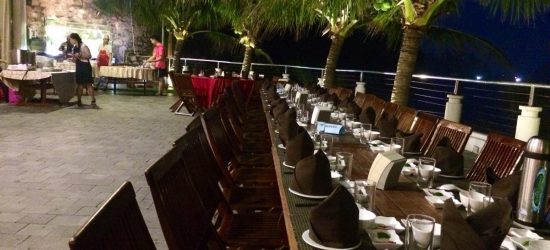 We got unlucky with the weather but the staff was good, room was great (amazing bathroom and an oil burner made the room smell good all the time), restaurant was pretty good, and the beach is beautiful. Also came with great perks: cannon fort tickets, free cocktail, sauna time, and kayaking.